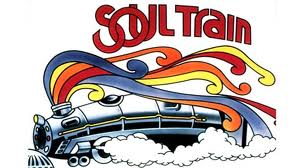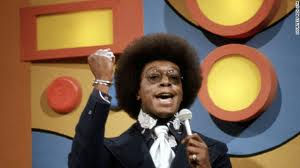 Don Cornelius, the creator and longtime host of the groundbreaking music show 'Soul Train,' has died. He was 75. 
According to the New York Times, the police responded to reports of gunshots at Cornelius's Sherman Oaks home. They found Cornelius with a gunshot wound to the head that appeared to be self-inflicted, according to the Los Angeles County coroner.
A radio news announcer by trade, Cornelius began moonlighting at WCIU-TV in the 1960s. While there, he toyed with the idea of creating an African-American version of "American Bandstand," Dick Clark's influential music show, with live dancing five days a week. On August 17, 1970, the first episode of Soul Train premiered on the station, and by the following year, it was being syndicated in other markets.
"If I saw `American Bandstand' and I saw dancing and I knew black kids can dance better; and I saw white artists and I knew black artists make better music; and if I saw a white host and I knew a black host could project a hipper line of speech – and I did know all these things [then it was reasonable to try]," he told the Associated Press in 1995.
"Soul Train" would go on to become the longest-running nationally syndicated show in history, airing from 1971 through 2006. Cornelius held down the hosting duties for most of that run, before stepping away in 1993. He remained as the program's executive producer and expanded the brand into an annual awards show.
"It's just so sad, stunning and downright shocking and a huge and momentous loss to the African-American community and the world at large," Aretha Franklin said. "Don Cornelius singlehandedly brought about a melding and unity of brother and sisterhood among young adults worldwide and globally with the unforgettable creation of Soul Train."
This is is definitely a sad day in the R & B industry.  A true pioneer and visionary has left this world.  For as long as I can remember I watched Soul Train. Watching my favorite artists on stage listening to Don interviewing them, and imagining I was a Soul Train dancer.  One of my many dreams was to perform on the show.  Saturdays were the best for me, because after my Saturday morning cartoons were over I would stop stop whatever I was doing so I could watch Soul Train with my mom or by myself.  What was great about the show was that it wasn't just for african americans, but for all groups; from a very young Paula Abdul, to music legends like The Rolling Stones, David Bowie and Elton John... How cool was that?!  Cornelius invited anyone to show... As long as they were talented.  Still isn't a day a party will not go on without a "Soul Train Line" starting!  His legacy will forever be remembered.  One of the coolest dance shows, hosted by a man with the smoothest voice ever to grace a microphone.
"And you can bet your last money we wish you love, peace, and soul."  The Soul Train has come to its last stop.  Rest in peace Don Cornelius.